Sporting facilities and stadium cleaning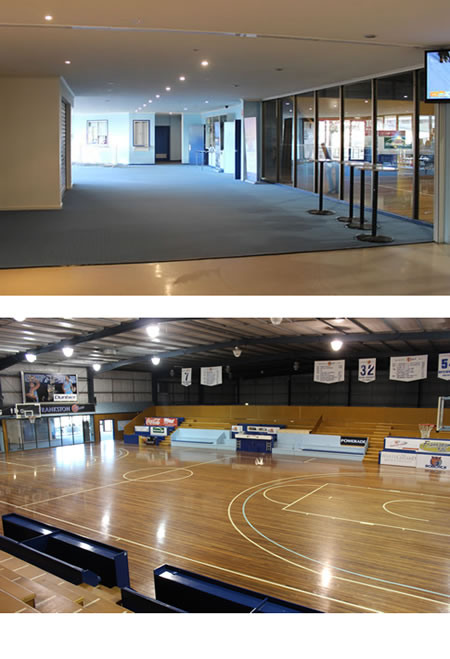 We clean gyms, basketball stadiums, football clubs and any other type of sports facility.
Fine Touch Cleaning has extensive experience in stadium cleaning with the knowledge of what is required to maintain and preserve indoor courts.
Sweeping, auto scrubbing and burnishing of courts on a regular basis is crucial to ensure the longevity of the court surface and provide a safe environment for athletes.
As well as cleaning your indoor courts, Fine Touch Cleaning will take care of other general cleaning needs including washrooms, floors and carpets, windows and any other services you need to keep your sporting centre clean.
Contact us to discuss your sporting centre cleaning needs.
What our customers say:
"I have used Fine Touch Cleaning on a number of occasions at St.Kilda
Football Club. I have found them to be professional and courteous in their dealings with staff and players, and are always willing to work around the training schedules both at Seaford and Moorabbin.
I have found Glenn to be very trusting, and have no issue with him working unsupervised in our offices after hours. I have no hesitation in recommending him to any company that requires quality workmanship, and prompt and reliable service."
David Riggs, Facility Manager - St Kilda Football Club
---
"Fine Touch Cleaning has been a long-time supporter and supplier of cleaning services to the Frankston & District Basketball Association. With a can-do attitude and professional approach, I would highly recommend Glenn and his team for domestic or commercial cleaning services."
Nathan Jolly, Chief Executive Officer, Frankston & District Basketball Association